ORDER DEADLINE Wednesday, September 25th, 2019 at 11:59 pm
You are now ordering for the week of September 29nd, 2019.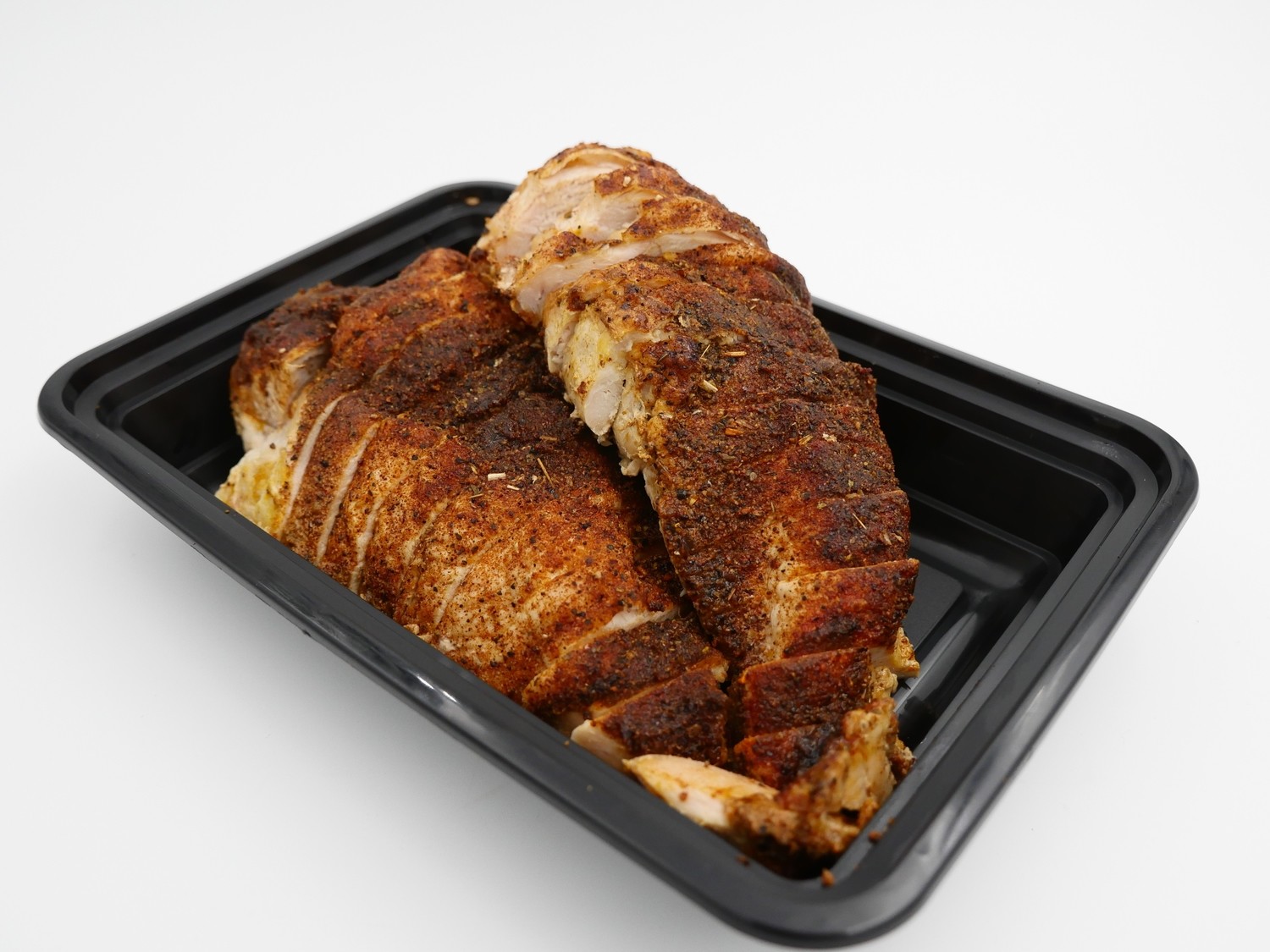 Menu for Week 9/29
Weekly Specials (New Menu Items)
Chicken Cordon Bleu- Chicken breast stuffed with turkey bacon and Swiss cheese. Crusted with dry parmesan and garlic and finished in the oven. Served with cauliflower mash and broccoli. Protein: 41g, Carbs:6g, Fat:16g, Calories: 332
Turkey Meatloaf- Always an OSM customer favorite! Ground turkey bind together with egg whites, chopped peppers and onions. Served with oven roasted yams and brussel sprouts.
Salmon Cakes- Ground salmon bind together with eggs and our signature seasonings. Served with cauliflower grits, kale and our lemon dill creme aoli: 32, Carbs: 8., Fat: 20, Calories:340
Signature Meals (Voted Most Popular)
Chicken Fajita Tacos - Grilled chicken breast, peppers and onions garnished with cilantro. Served with a side of sour cream and salsa.
Cilantro Lime Ground Turkey- Our lime seasoned ground turkey finished with chopped cilantro and a lime slice. Served on a bed of Jasmine rice and spinach. Protein: 38, Carbs: 28, Fat: 17, Calories: 417 
Mediterranean Tilapia- Baked garlic tilapia glazed with balsamic reduction. Served with a side Mediterranean couscous salad and baby spinach.
Rosemary Tri-Tip- Rosemary marinated tri-tip roasted to perfection. Served with red potatoes and broccoli.
Americana Burger- Lean ground beef patty and mild cheddar cheese between a whole wheat bun with all the toppings on the side. The toppings include Romaine lettuce, sliced red onions and thousand island aioli dressing. Protein: 34, Carbs: 32, Fat: 16, Calories:408
Breakfast Offerings
Pumpkin Spice Waffles-  Two pumpkin based waffles packed with protein. Served with sugar free syrup and lite butter on the side. Protein: 31, Carbs: 52, Fat: 4, Calories:368
Denver Keto Egg Casserole- Egg bake (yoke included), stuffed with diced Canadian bacon, bell peppers, onions and topped with cheddar cheese. Served on a bed of spinach Protein: 33g Carbs: 8g Fat: 22g Calories: 362 (GF)(KF) (LC)
Home Skillet- Three scrambled eggs, 2 pork bacon bacon and roasted cauliflower. Protein: 32, Carbs:6 Fat:28, Cal: 388 
Apple Strudel Overnight Oats- Oatmeal soaked with Greek yogurt,  almond milk and apples topped with granola and cinnamon spice. 50g C: 69g F: 12g Cal: 446